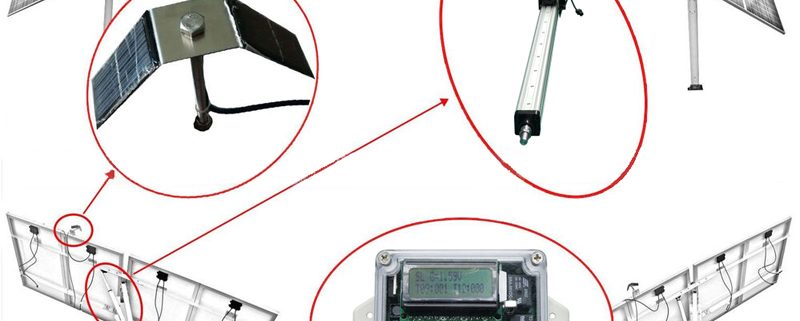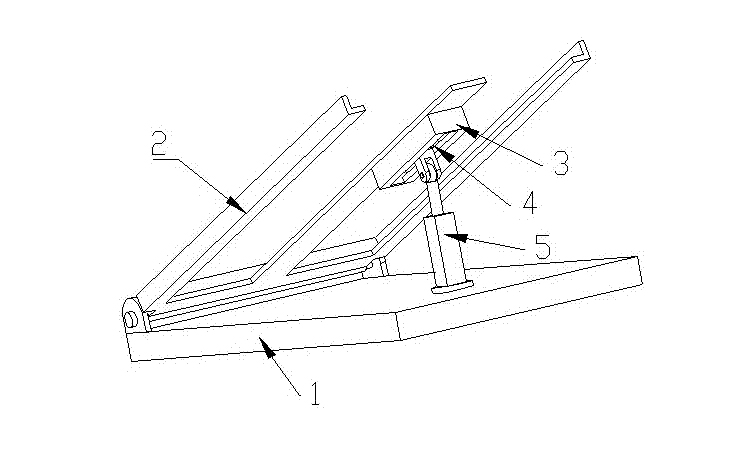 The solar tracking linear actuators drawing instruction of DGR technology
Dagongren Electric Cylinder linear actuators applied for solar tracking system
With the development of society and technology, solar energy are being used more and more commonly for public basic facilities and our daily life. As for actual usage, solar panels are frequently fixed to a bracket at a certain angle. The seasons exchange leading to changes of the direct sun angle affects the conversion efficiency of the solar panels. In order to figure it out, create an solar panels angle auto-adjustment equipment is necessary. When the direct sun angle changes, it can adjust the panels itself so as to enhance the photoelectric conversion efficiency.As a result, the Dagongren electric cylinder designed linear actuators for solar tracking system.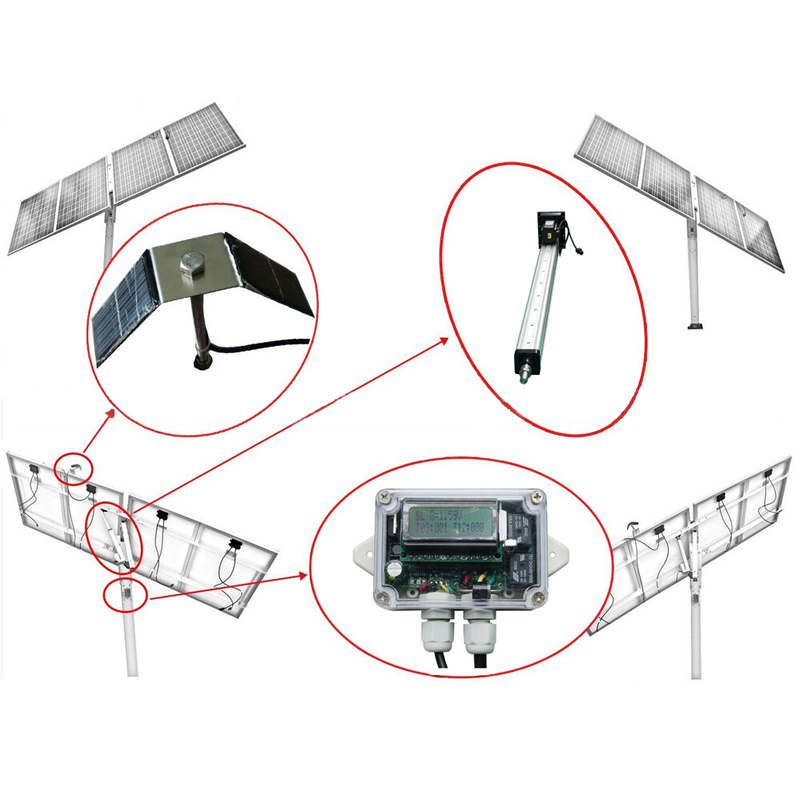 Dagongren Electric Cylinder linear actuators applied for solar tracking system
Before using DGR linear actuators solar panels tracking system angle auto-adjustment equipment, input the corresponding located latitude direct solar angle and the date into PLC System, meanwhile input the corresponding direct solar angle and the best angle of solar panels as well. While using, PLC system's internal clock confirms current date and confirms the corresponding direct sun angle according to the current date to go further consolidate the solar panels best angle. After that, PLC system drives electric cylinder linear actuators in and out. Then, the earrings drive the slider move in the chute so that solar panels angle can be automatically adjusted with direct sun angle, improving the photoelectric conversion efficiency of solar panels.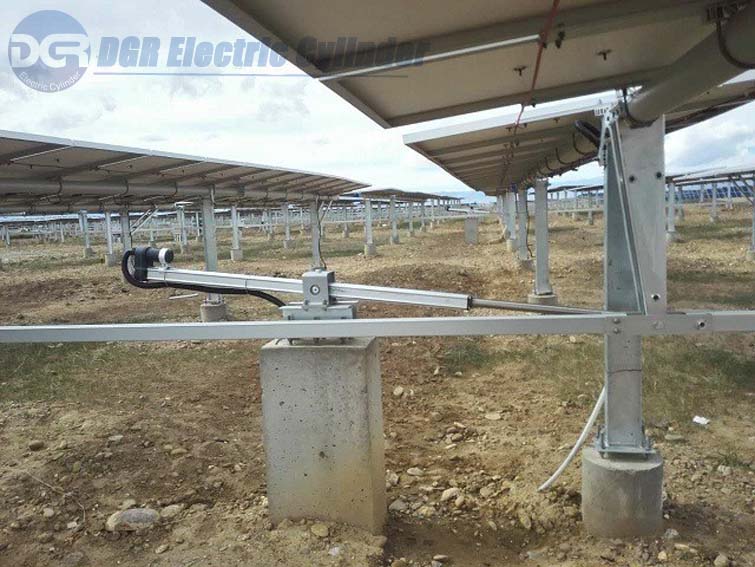 DGR linear actuators solar panels tracking system equipment setup
Find the right solar setup for your property
Whether you want a ground-mounted solar array with solar trackers or a rooftop system, it is always important to compare your options before moving forward. On the EnergySage Solar Marketplace, you can solicit quotes for both ground-mounted and rooftop solar projects from qualified, pre-vetted installers in your area. If you are interested in a tracking system, simply leave a note on your profile that you would like quotes including solar trackers.
PLC system and electric cylinder linear actuators are below the solar panels, which can effectively prevent PLC system and electric cylinder linear actuators from the damage of rain and snow.
Is a linear actuators solar tracking system right for you?
A rooftop installation offers lower costs and doesn't require dedicated yard space, making it the preferable option for most solar-interested homeowners. As a result, most home solar systems don't include solar trackers. If you have a south-facing roof, your solar panels will already be oriented to capture maximum sunlight, which reduces the need for a tracking system.
Solar trackers offer the greatest value proposition in high latitude locations due to the yearly movements of the sun. For this reason, most customers are better off installing a rooftop array on a south-facing surface, or a fixed ground mounted system facing south.
Electric cylinder linear actuators solar tracking systems are also often used in large commercial projects, typically over 1 megawatt (MW). For commercial-scale solar arrays, the long-term benefit of increased production over time is enough to make the initial cost and maintenance fees worth it. Additionally, commercial-scale solar projects are typically ground mounted, making solar trackers a possibility.
https://www.dgrelectriccylinder.com/wp-content/uploads/2019/03/solar-tracking-system.jpg
800
800
admin
admin
2019-03-15 04:54:52
2021-01-20 03:26:18
DGR Electric Cylinder linear actuators apply for solar tracking system